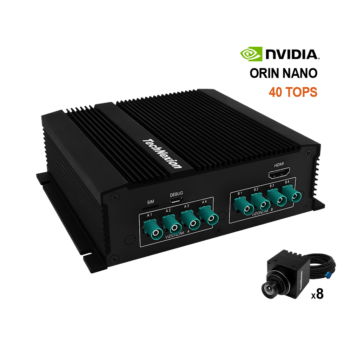 Nvidia Jetson Orin Nano 1024-core NVIDIA Ampere architecture GPU with 32 Tensor Cores 40 TOPS AI Performance Gigabit Ethernet and…
TEK6040-ORIN-NANO
Nvidia Jetson Orin Nano 1024-core NVIDIA Ampere architecture GPU with 32 Tensor Cores 40 TOPS AI Performance Gigabit Ethernet and… High-performance fanless embedded system integrated with Nvidia® Jetson Xavier ™ NX system targeting AI edge computing. Based on Nvidia 6-core…
TEK8021-NX
High-performance fanless embedded system integrated with Nvidia® Jetson Xavier ™ NX system targeting AI edge computing. Based on Nvidia 6-core…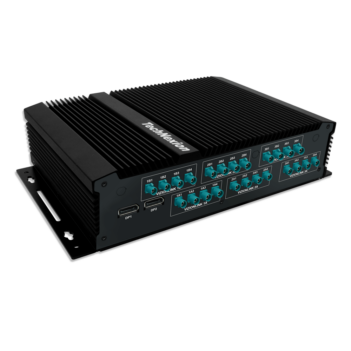 High-performance fanless embedded system integrated with Nvidia® Jetson Xavier ™ NX system targeting AI edge computing. Based on Nvidia 6-core…
TEK8021-NX-V
High-performance fanless embedded system integrated with Nvidia® Jetson Xavier ™ NX system targeting AI edge computing.
Based on Nvidia 6-core Carmel ARM®v8.2 64-bit CPU and built-in 384-core Nvidia Volta ™ GPU with 48 Tensor Cores, bringing up to 21 TOPS of accelerated computing.
Offers the ability to process neural networks and the volume of data collected from multiple high-resolution sensors.
Rich I/O interfaces offers the extension with multiple peripheral devices.
1GB Ethernet port provides a stable connection for real-time video streaming with up to 24 cameras and supports PoC (Power over Coax).
With a wide-range DC input (9-36V) and built-in ignition power control, all data, control signals.
Industrial-grade embedded system combined with a rugged aluminum design.