Mender.io comes to TechNexion Hardware
Nov 17, 2020
---
TechNexion partners with Mender to provide developers with secure and efficient software updates
As our customers develop embedded devices at a breakneck pace, software is also being developed and adapted from open-source software at a tremendous speed.  Therefore, it is critical to be able to updated embedded software after a product ships.
A key part of embedded design management we see tremendous demand for in the market is Over The Air (OTA) updating of fielded software. The reasons for OTA are simple – there are inevitable bug fixes that need to be fixed and deployed. OTA also enables you to deploy new software that enables additional features or functions.
This is why we are excited to announce that we have partnered with Mender. At TechNexion, we have many customers working with Yocto to build their embedded Linux distributions. With Mender, one can easily integrate OTA capability into existing OpenEmbedded/Yocto metadata, which allows you to build your distribution images for A/B partitioning support. You can also perform delta updates, where only the differences between the current and new updates are packaged and shipped, and really lowers the time to complete and update, the costs of deploying the update, and so forth.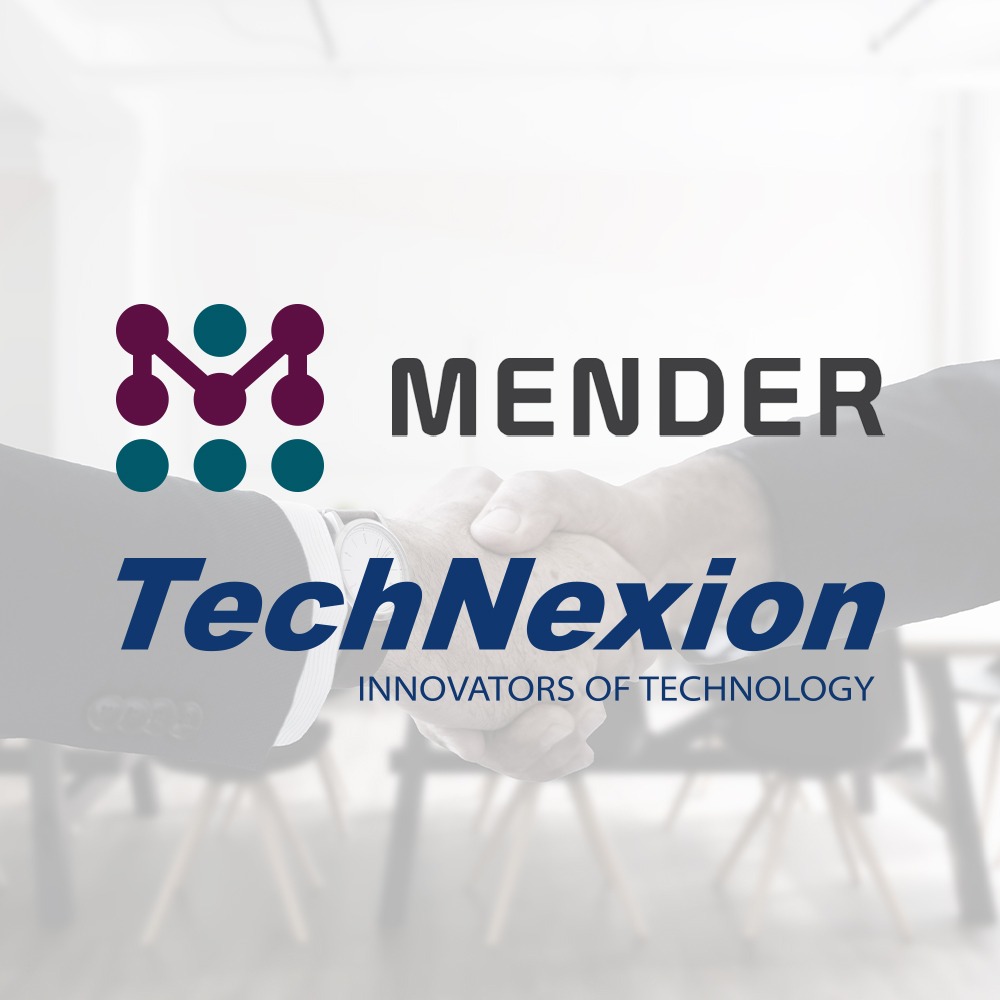 Another reason why we partnered with Mender is that it allows developers to update more than just OS images. One can deploy updates of applications to install new features or to make configuration changes. In addition, with Mender, it is possible to easily deploy updates additional files that you might need to change in a running system – for example if you need to update keys or certificates.
Deployments for devices can be scheduled out. You can assign devices to groups, so that you can update a subset of devices that will be updated – for AB testing for example, or to simply update the devices at the most convenient time, for example when the devices are idle and not performing useful work.
Mender.io is a cloud-based solution – if you create an account on hosted.mender.io (which you can conveniently do by simply using a Google or Github account, or by creating an account using your email address), you can manage up to 10 devices to try the system out.
Check out a step-by-step guide regarding how to get started with our PICO-IMX8M-MINI on Mender Hub, and stay tuned to our Youtube channel for additional demonstrations and tutorials regarding how to use Mender for fast, robust, and secure software updates on TechNexion products.