How Technology Builds up Sustainable Future Cities and Meets the Challenges of Urbanization
Globally, more than half of the population lives in cities. Dramatic and rapid urbanization is resulting in a growing number of trends exacerbated by the growing urban population density and increased demands of urban environments, such as traffic congestion and high energy consumption. To cope with the current inflow of people, TechNexion provides advanced technologies to benefit urban planning in order to make cities more livable by utilizing Machine Vision, Edge Computing, AIoT and Deep Learning.
Application1: Smart Pole System
Smart Street Lighting is a fundamental Infrastructure for smart city development, adjusting the brightness automatically according to environmental changes. With a 5G network and GPS, real-time errors can be reported immediately to increase repair efficiency.
To meet the continually expanding modern needs, the light poles can also be integrated with versatile functions as Smart Poles equipped with TechNexion's TEK3 Series Embedded Computers and EDM-G Series System on Modules(SOMs) connecting with cameras, ultra-compact, and low power consumption. The cameras combined with machine learning can not only enable roadside surveillance but also smart enforcement operations and precision advertising.
Application2: Smart Bus Shelter System
Technologies are also able to enable bus shelters with more versatile functions adding up to vastly improved efficiencies and convenience for travelers. The multi-display digital signs can provide commuters with real-time Information of traffic or weather through 5G or edge computing and display precise advertisements which connect more businesses. The system can be equipped with different types of cameras for safety surveillance and public hazard alerts.
TechNexion's TEK8 Series Embedded Computers, which are able to connect up to 24 cameras, are perfectly suited for advanced multi-functional smart bus shelters. Various proposals for different levels of shelters are also available. Processing all the IoT devices and massive data through cutting-edge technology, the smart bus shelter is ready to strengthen the connection between the city and its citizens.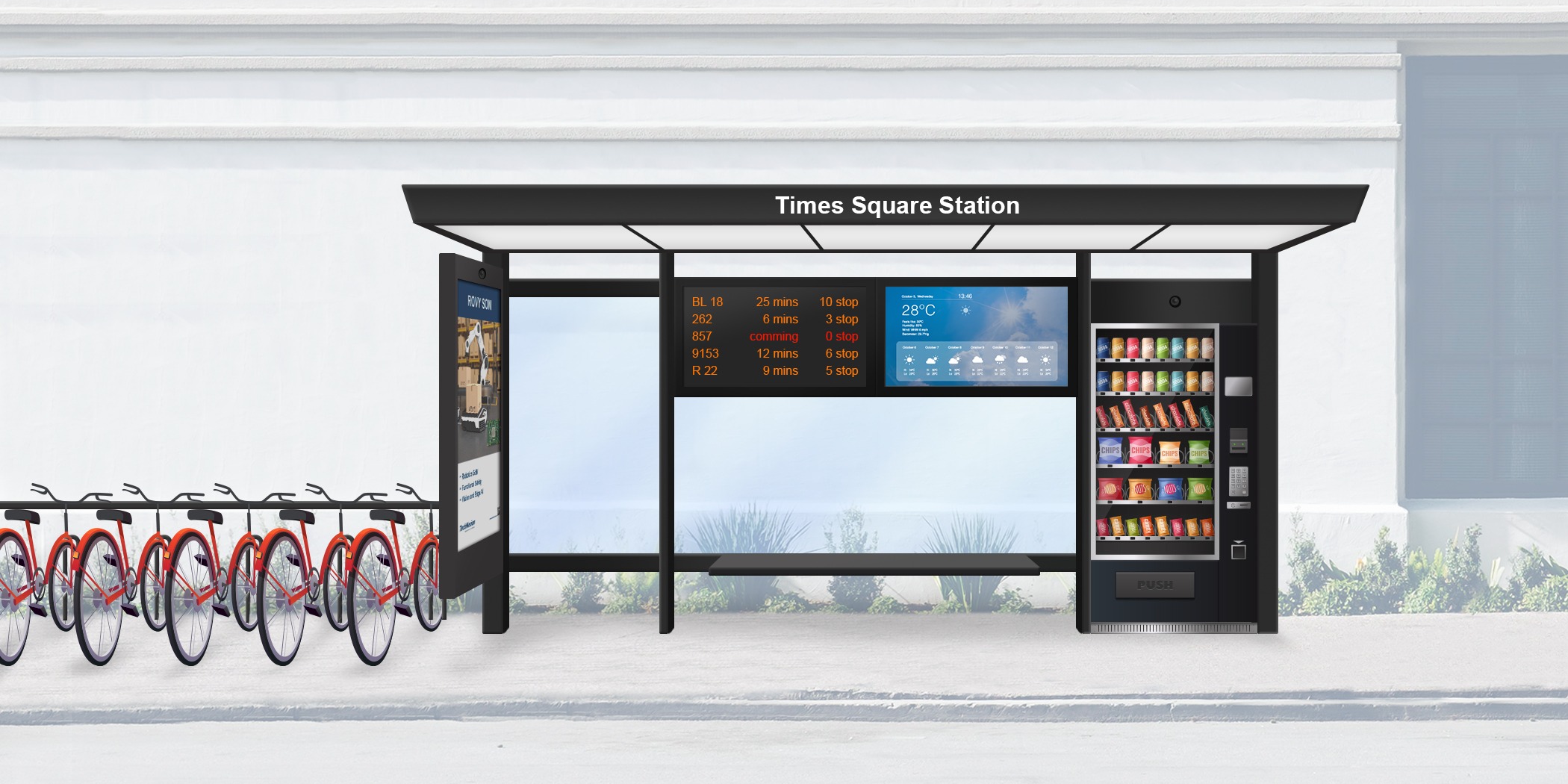 TechNexion is dedicated to improving the life quality of human beings through technologies and innovations and delivering more value to our clients. Let us start resolving your problem with our products.